Kundalini Activation With Charlotte
November 12 @ 6:45 pm

-

8:45 pm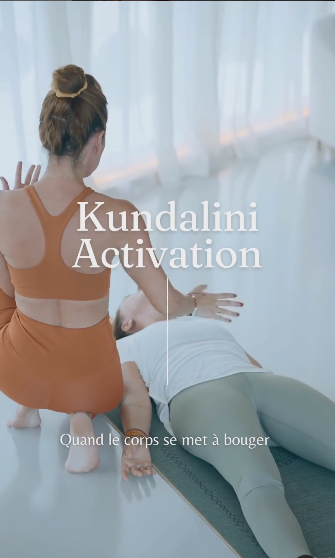 𝘞𝘦𝘭𝘤𝘰𝘮𝘦 𝘵𝘰 𝘵𝘩𝘦 𝐊𝐮𝐧𝐝𝐚𝐥𝐢𝐧𝐢 𝐄𝐱𝐩𝐞𝐫𝐢𝐞𝐧𝐜𝐞🔥🐍 ✨
The 𝐊𝐮𝐧𝐝𝐚𝐥𝐢𝐧𝐢 𝐀𝐜𝐭𝐢𝐯𝐚𝐭𝐢𝐨𝐧 session is a transformative & spiritual experience that focuses on 𝘢𝘸𝘢𝘬𝘦𝘯𝘪𝘯𝘨 & 𝘩𝘢𝘳𝘯𝘦𝘴𝘴𝘪𝘯𝘨 𝘵𝘩𝘦 𝘥𝘰𝘳𝘮𝘢𝘯𝘵 𝘒𝘶𝘯𝘥𝘢𝘭𝘪𝘯𝘪 𝘦𝘯𝘦𝘳𝘨𝘺 𝘣𝘦𝘭𝘪𝘦𝘷𝘦𝘥 𝘵𝘰 𝘳𝘦𝘴𝘪𝘥𝘦 𝘢𝘵 𝘵𝘩𝘦 𝘣𝘢𝘴𝘦 𝘰𝘧 𝘵𝘩𝘦 𝘴𝘱𝘪𝘯𝘦.
𝐓𝐡𝐫𝐨𝐮𝐠𝐡 𝐭𝐡𝐢𝐬 𝐚𝐜𝐭𝐢𝐯𝐚𝐭𝐢𝐨𝐧 your chakras or energy centers awaken one by one, for deep cleansing & renewal; 𝐚 𝐜𝐨𝐦𝐩𝐥𝐞𝐭𝐞 𝐬𝐮𝐫𝐫𝐞𝐧𝐝𝐞𝐫. Here, you gather the wisdom of ages, understanding the essence of Kundalini & the power it bestows upon us.
🔥 Join 𝐂𝐡𝐚𝐫𝐥𝐨𝐭𝐭𝐞 for this transformative experience on November 12, 6:45𝐩𝐦-8:45𝐩𝐦
🔥 What to expect:
⚕️ Sensations of 'energy' moving or trapped within certain parts of the body, often involving the chakra points
⚕️ Involuntary Body Movements & Tremors (to release energy held in the body)
⚕️ Primal sounds & throat chakra clearing
⚕️ Deep relaxation & meditation
⚕️ Deep Emotional Release
Sign up for this Event!
To register for this event please fill in your details and we will send you the confirmation.