The term "reiki" comes from the Japanese words "rei," meaning universal, and "ki," which means vital life force energy that flows through all living things.

Reiki is a complementary health approach in which practitioners place their hands on or just above different areas of the body. It's based on an Eastern medicine belief that living beings have energy fields that support their health and vitality.

Energy blocks, on the other hand, impede innate flow of energy, causing not only health problems, but also negative life circumstances like financial troubles or relationship problems, according to belief. Energy blocks of any living being can be treated, according to belief, which is why some practitioners also work on animals and plants. Reiki practitioners focus on sensing energy blocks and moving the energy for the greatest good of the client.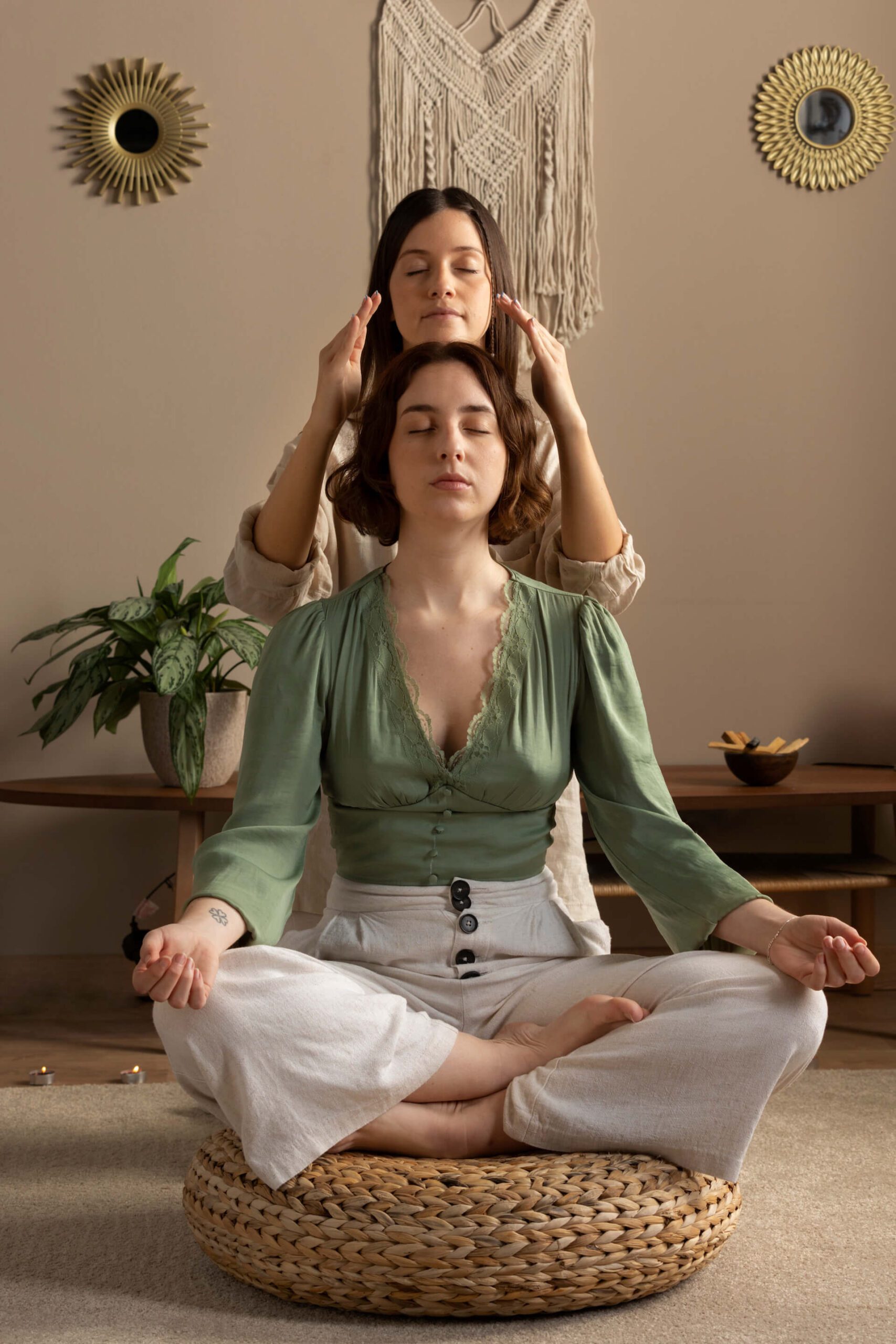 Reiki is offered through light, non-invasive touch with the practitioner's hands placed and held on a series of locations on the head and front and back of the torso. The elevated energy from the universe flows from the hands of the practitioner to the client's body and heals the client.

People often comment how comforting they find the experience of Reiki to be. An interesting study reported that recipients frequently feel that they are hovering in a threshold state of consciousness, simultaneously aware of their surroundings and deeply indrawn. Some people fall into a deep, sleeplike meditative state. Experiencing Reiki feels like a shower of radiance and heat, felt all around you. It is a simple and natural method of spiritual healing and self-improvement.
Experience our wide range of powerful Healing & Therapy services