𝑲𝒖𝒏𝒅𝒂𝒍𝒊𝒏𝒊 𝑨𝒘𝒂𝒌𝒆𝒏𝒊𝒏𝒈 𝒘𝒊𝒕𝒉 𝑪𝒉𝒂𝒓𝒍𝒐𝒕𝒕𝒆
October 5 @ 7:00 pm

-

9:00 pm
🐍
𝑲𝒖𝒏𝒅𝒂𝒍𝒊𝒏𝒊 𝑨𝒘𝒂𝒌𝒆𝒏𝒊𝒏𝒈
🐍
🐍 Welcome to the realm of the Kundalini Experience – a profound journey into the depths of your being, where dormant energy awakens, and a universe of untapped potential unfurls. Within each of us lies a slumbering vitality, an energy that waits to be stirred. As we rouse this inner fire, a new reality dawns, one that is rightfully ours from the moment we enter this world.✨
🐍 As you step into this sacred space, a symphony of explanation and presentation beckons. Here, you gather the wisdom of ages, understanding the essence of Kundalini and the power it bestows upon us. And then, you recline, as the melodies of ethnic, tribal, and healing music begin to weave around you. The journey commences each note a guide into the depths of your own existence.
🐍 Through these harmonies, your energy centers, the chakras, awaken one by one. The vibrations resonate, and you may find yourself traversing a landscape of emotions – laughter, tears, and perhaps even primal sounds. Your hands might take on ancient shapes, expressing mudras that channel energies of old. Colors and visions paint the canvas of your inner sight, revealing threads to other realms, past lives, or the astral expanse. All of this unfolds from a space of pure love – your personal energy knows precisely how to nurture you.
🐍 Yet, the true magic unfolds when the music fades and the session ends. Emotions, once entwined within, now find their freedom. The dance through each chakra, the cleansing and renewal, they leave an indelible mark on your perception of life. People and situations transform as you see through the lens of love, purity, and the unblemished essence of your soul. A metamorphosis of spirit and perception emerges, urging you to embrace the world with newfound clarity and compassion.
🐍 This is the Kundalini Experience – an odyssey of inner revelations, an activation of the life force that resides within. It's an awakening to your authentic self, an invitation to traverse the realms of your existence, and an embrace of the love and light that defines your being. As you journey through this experience, remember that the transformation transcends the session itself – it resonates through your days, infusing them with the radiant energy of your awakened Kundalini. 🌟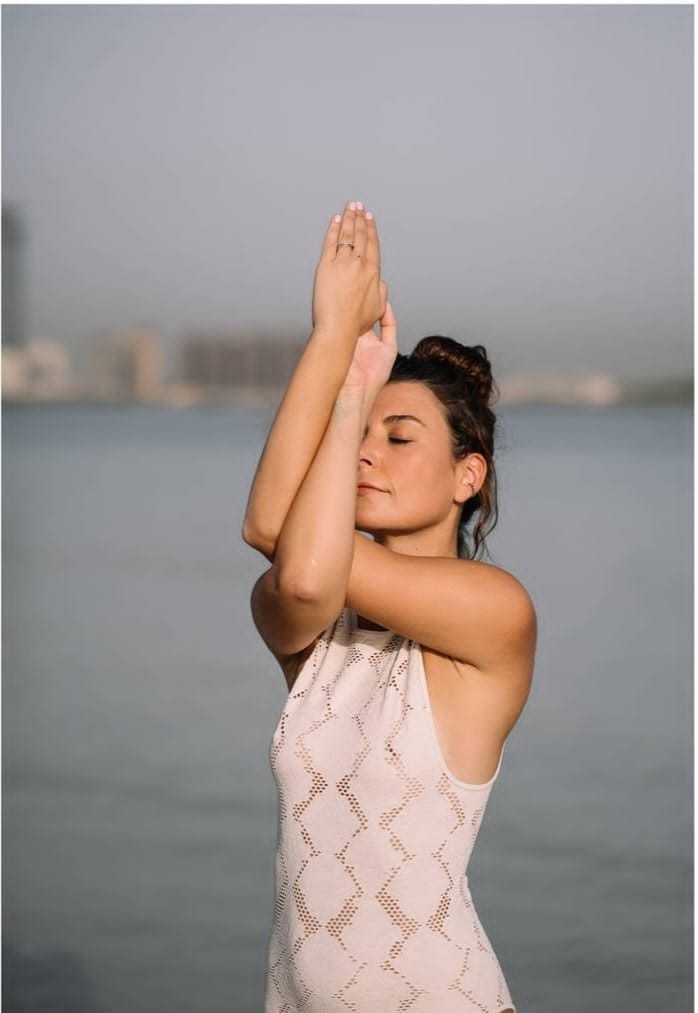 🐍  𝐌𝐞𝐞𝐭 𝐘𝐨𝐮𝐫 𝐢𝐧𝐬𝐭𝐫𝐮𝐜𝐭𝐨𝐫: 𝐂𝐡𝐚𝐫𝐥𝐨𝐭𝐭𝐞 🐍 
Charlotte is a student of the kundalini. She discovered the world of energies more than a decade ago when she started her yoga practice. Soon enough, she realized that the body experience is way richer than fitness goals: there is a river of wisdom in this body experience.
She left her corporate job and was first certified as a yoga teacher. Since then she never stopped learning and specializes as a kundalini activation facilitator and a kundalini meditation teacher.
📅 Dates: 05 October 2023
⏰ Timings: 07:00 pm – 09:00 pm (GST)
💰 Investment: AED 250 (+ 5 %VAT) 
📍 Venue: Hub of Consciousness, Al Barsha 3, Dubai
Sign up for this Event!
To register for this event please fill in your details and we will send you the confirmation.