Usui Reiki Training Level 1 with Namrata
July 8 @ 10:00 am

-

5:00 pm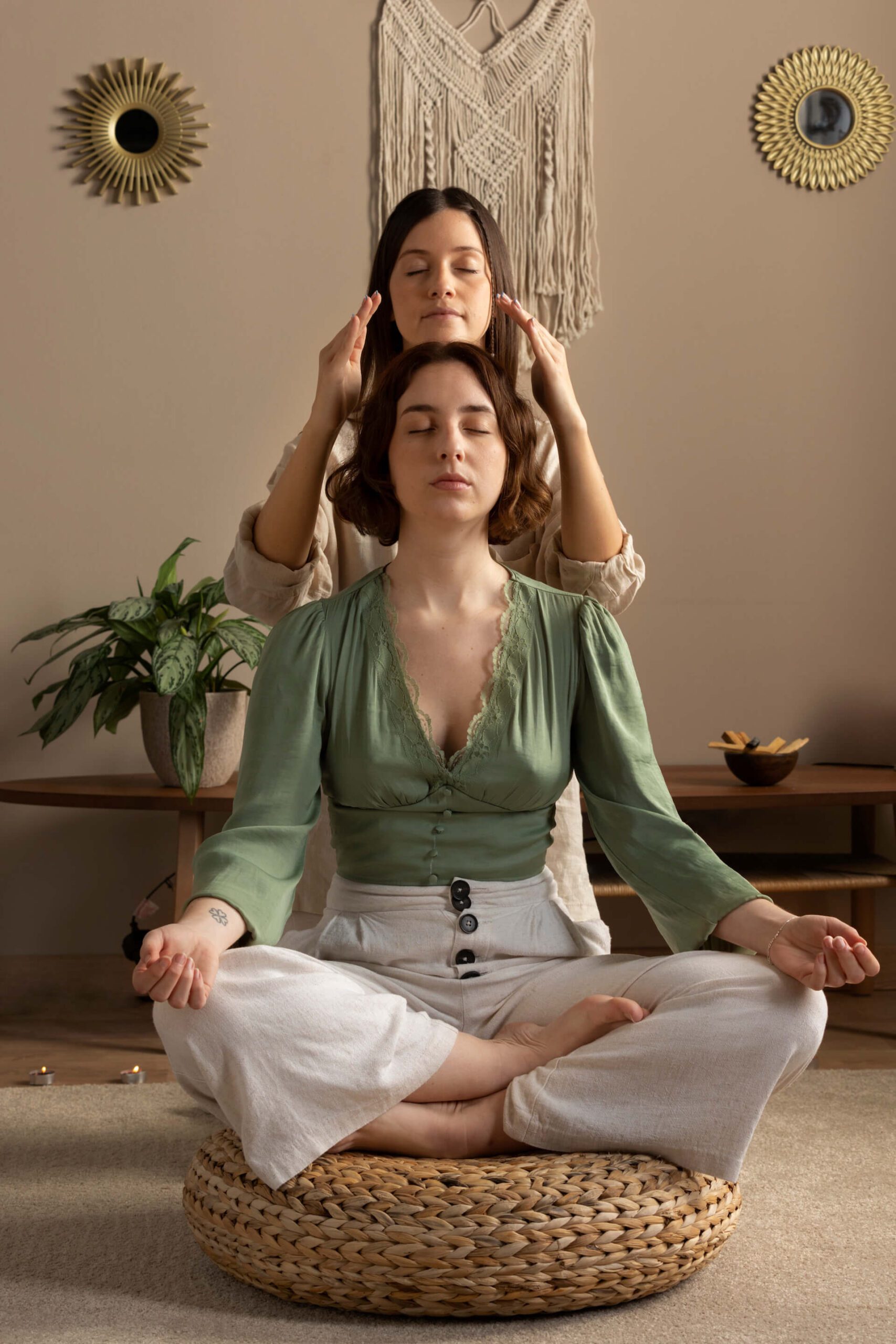 WHAT IS REIKI?
The word 'Reiki' describes the free passage and transference of universal life force energy. 'Rei' means 'universal wisdom' and 'Ki' means 'life force energy.' This passage is through the hands and into the main energy points on the body.
Reiki is a universal, graceful and compassionate energy that can heal on many levels.  As it flows through into the recipients body they will deeply relax, balance and become calm.  But Reiki can do much more than this.
All of our energy systems are linked, the mind, body and soul; each of these systems are connected and can have an effect on each other. It follows then that if a cleansing, healing energy flows through the body, the spiritual body and the mind will also benefit. This is how Reiki works; flowing through the body, cleansing, healing and detoxifying the system on many levels and therefore healing the mind, body and emotions.
Reiki attunements open and expand the energy capacity and clear energy blockages. They open a channel for the reiki energy to flow from practitioner to client. The more a practitioner uses Reiki the clearer and stronger the flow becomes. You cannot learn Reiki through reading about it. It has to be passes down from a master to student.
WHY REIKI TRAINING?
This training gives you the tools to begin your journey as a professional Reiki practitioner. The effectiveness of your treatment will increase by using special symbols which are passed down from the Reiki master to the student. You will also learn how to perform distant treatments and develop your intuition. You will be taught to focus and direct energy for specific conditions.
Upon completion of this comprehensive and insightful Reiki course, you can go on to get insurance to set up as a Reiki Practitioner and eventually become a Reiki Master
Reiki has many benefits for the client or recipient but also has many benefits for the student too. This is due to the 'attunements' which are where Reiki energy is transferred into the student's energy system and chakras with a view to opening and cleansing their chakras (energy centres). This raises their vibration, cleanses their system and opens the chakras to enable the free flow of the healing energy through their upper body, arms and hands.
THE TRAINING COVERS:
👉The origins of Reiki
👉Developing intuition for Reiki healing
👉Understanding chakra energy systems
👉How to use Reiki as a healing and personal growth systems
👉How to perform complete Reiki sessions on yourself and others
WHAT DO YOU TAKE AWAY FROM THIS TRAINING?
👉 Comprehensive Handbook
👉 IPHM Accredited Certification
👉 First Degree attunement
👉 Become part of our community with monthly practice sessions and Swaps


MEET YOUR INSTRUCTOR: NAMRAATA
Namrata is a Reiki Grand master healer & teacher. She teaches and gives attunement for all levels. She assists with in stepping into your purpose, shift patterns, rapidly clear blockages, understand the root cause and facilitate healing.
Dates and Timings: July 8, 2023 | 10:00 am – 5:00 pm (GST)
Investment: AED 900 (+ 5 %VAT) – Convert into 4 easy installments with TABBY
Venue: Hub of Consciousness, Al Barsha 3, Dubai
Sign up for this Event!
To register for this event please fill in your details and we will send you the confirmation.