Theta Healing Basic DNA Training With Vansa
October 29 @ 10:00 am

-

8:00 pm
Welcome to the exciting world of Theta Healing®, a powerful tool developed by Vianna Stibial in 1995 to help people evolve to their fullest potential with the pure essence of love.
After witnessing her own healing over 20 years ago, Vianna discovered that emotions and beliefs affect us on a core (early childhood), genetic (ancestral), history (group consciousness), and soul level (deeply held beliefs). By accessing the subconscious mind and working with the Creator of All That Is, she found that limiting beliefs and patterns can be identified and released, thus allowing people to enjoy harmony at a mental, emotional, and spiritual level.
WHY THETA-HEALING?
By empowering yourself through this tool, you will feel propelled to take action toward the life you have always desired and feel guided and supported in your awakening here on earth as you foster a deep and beautiful connection with the Creator of All That Is.
You will have an exciting opportunity to learn how to connect with the Creator of All That Is and activate the 12 DNA strands in your body so you may access and experience Unconditional Love from the Creator
In this class, we will primarily focus on teaching you how to identify the four belief levels held in the subconscious and release self-limiting beliefs by pulling them out through a process called digging. You will also learn how to create feelings that you have never experienced/allowed yourself to feel previously.
YOU WILL LEARN:
🧬 Carrying out an intuitive body scan
🧬 Identify and change beliefs
🧬 Learning how to manifest
🧬 Giving a future reading
🧬 Connecting with your guardian angels
🧬 Co-create a healing
🧬 Activating chakras & open your kundalini
🧬 Discovering the Seven Planes of Existence
🧬 Manifesting for Soul mates
🧬 Removing wayward and curses & pulling harmful radiation from the body
🧬 Becoming knowledgeable about methods for healing a variety of conditions and diseases.
By the end of the seminar, you will be awarded as a certified Basic Theta Healing® Practitioner and will receive guidelines on how to kickstart your healing sessions!
TAKEAWAYS:
🧬  Basic DNA Practitioner Certification
🧬 Theata-Healing® Manual from THINK Institute.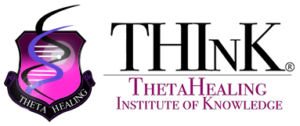 MEET YOUR INSTRUCTOR: VANSA BALI
Vansa Bali
is an acclaimed Life Coach & Holistic Therapist on a mission to Lead, Educate & Empower people to achieve their Highest Potential. Growing up she felt a strong urge to trust her inner calling to light up the Earth with love
and wisdom. Today her work has been lauded by Members of the Dubai Ministry as "Transformative & Exceptional". She has been successfully teaching powerful healing techniques like Theta healing & Angel Healing in the GCC for the past 5 years.
TRAINING SCHEDULE & DETAILS 
 Dates: October 27, 28 & 29 2023
 Timings: DAY 1: 6-9PM; DAY 2 & 3 10:00 am – 5:00 pm (GST)
 Investment: Early Bird AED 2200 (+ 5 %VAT) – Full Price AED 2420 (+ 5 %VAT)
 Convert into 4 easy installments with TABBY
 Venue: Hub of Consciousness, Al Barsha 3, Dubai
You can book a 20 Minute complimentary Consultation to Learn More! 
Sign up for this Event!
To register for this event please fill in your details and we will send you the confirmation.