PSYCH-K Health & Well-being Workshop
October 1 @ 9:30 am

-

6:00 pm

AED6420
🌳

𝑷𝑺𝒀𝑪𝑯-𝑲 𝑯𝒆𝒂𝒍𝒕𝒉 & 𝑾𝒆𝒍𝒍-𝒃𝒆𝒊𝒏𝒈 𝑾𝒐𝒓𝒌𝒔𝒉𝒐𝒑

🌳 
🍏 Do you want to discover the magnificent self-healing abilities of your body and mind? Would you like to learn how to use them to help yourself? Alternatively, are you a health and wellness professional? Would you like to have a tool
to integrate with what you already know and gain a more holistic approach be even more effective? Then this Workshop is for you! 
🌳 𝑶𝒃𝒋𝒆𝒄𝒕𝒊𝒗𝒆𝒔🌳 
🍏 Remember your original, Divine, perfect state of health and stay aligned with it.

🍏 Think in a new, creative, unconventional way to find previously invisible solutions. As Einstein said: "No problem can be solved from the same level of consciousness that created it ".
🍏 Have all the necessary tools to manage a health-related session from beginning to
end.
🌳 𝑾𝒉𝒂𝒕 𝒘𝒊𝒍𝒍 𝒀𝒐𝒖 𝑳𝒆𝒂𝒓𝒏 𝑭𝒓𝒐𝒎 𝑻𝒉𝒊𝒔 𝑾𝒐𝒓𝒌𝒔𝒉𝒐𝒑?🌳 
🍏 𝑯𝑶𝑾 𝑻𝑶 𝑮𝑬𝑻 𝑻𝑯𝑬 𝑴𝑶𝑺𝑻 𝑶𝑼𝑻 𝑶𝑭 𝒀𝑶𝑼𝑹 𝑰𝑵𝑵𝑬𝑹 𝑫𝑶𝑪𝑻𝑶𝑹
Your "Inner Doctor" loves you and wants to help you, but you need to know how to ask him for help: PSYCH-K® will
teach you exactly how to do this!
🍏 𝑯𝑶𝑾 𝑻𝑶 𝑼𝑺𝑬 𝑻𝑯𝑬 𝑭𝑶𝑼𝑹 𝑳𝑬𝑽𝑬𝑳𝑺 𝑶𝑭 𝑹𝑬𝑨𝑳𝑰𝑻𝒀
Only by changing perspective can you find solutions that were previously invisible. The Four Levels of Reality have
this purpose: they will help you see your condition from different points of view and resolve it.
🍏 𝑯𝑶𝑾 𝑻𝑶 𝑩𝑨𝑳𝑨𝑵𝑪𝑬 𝑩𝑬𝑳𝑰𝑬𝑭𝑺 𝑹𝑬𝑳𝑨𝑻𝑬𝑫 𝑻𝑶 𝑯𝑬𝑨𝑳𝑻𝑯 𝑨𝑵𝑫 𝑾𝑬𝑳𝑳𝑩𝑬𝑰𝑵𝑮
You will balance Beliefs tied to PSYCH-K® principles, cooperation, the healing process and the spiritual aspect of health
🍏 𝑻𝑯𝑬 𝑶𝑷𝑻𝑰𝑴𝑨𝑳 𝑯𝑬𝑨𝑳𝑻𝑯 𝑨𝑵𝑫 𝑾𝑬𝑳𝑳𝑩𝑬𝑰𝑵𝑮 𝑩𝑨𝑳𝑨𝑵𝑪𝑬
In this process you will integrate 22 Beliefs that all the healthiest, long-living, happiest, most satisfied and
successful people in the world have in common, into your body-mind-spirit system.
🍏 𝑻𝑯𝑬 𝑨𝑳𝑻𝑬𝑹𝑵𝑨𝑻𝑰𝑽𝑬 𝑳𝑰𝑭𝑬 𝑩𝑨𝑳𝑨𝑵𝑪𝑬
With this Balance you will go even further. You will install the Beliefs of a healthy life, in which the problem you have
now never existed, in your present life. You will become aware of the causes that created the problem and be able
to turn them into opportunities
🍏 𝑯𝑶𝑾 𝑻𝑶 𝑪𝑶𝑵𝑫𝑼𝑪𝑻 𝑨 𝑺𝑬𝑺𝑺𝑰𝑶𝑵 𝑹𝑬𝑳𝑨𝑻𝑬𝑫 𝑻𝑶 𝑾𝑬𝑳𝑳𝑩𝑬𝑰𝑵𝑮
You will learn the key questions that need asking and how to use your intuition to help people you work with
(including yourself) to find the solution to their problems. I will explain the exact structure of a PSYCH-K® health and
wellbeing session step by step
🍏 𝑯𝑶𝑾 𝑻𝑶 𝑻𝑹𝑨𝑵𝑺𝑭𝑶𝑹𝑴 𝑻𝑯𝑬 𝑷𝑬𝑹𝑪𝑬𝑷𝑻𝑰𝑶𝑵 𝑶𝑭 𝑯𝑬𝑨𝑳𝑻𝑯-𝑹𝑬𝑳𝑨𝑻𝑬𝑫 𝑻𝑹𝑨𝑼𝑴𝑨, 𝑷𝑨𝑺𝑻, 𝑷𝑹𝑬𝑺𝑬𝑵𝑻 𝑨𝑵𝑫 𝑭𝑼𝑻𝑼𝑹𝑬
It offers a transformative method to change your perception of traumatic events quickly and permanently regardless of when they occurred. This technique can be applied to past, present and future traumas.
🍏 𝑯𝑶𝑾 𝑻𝑶 𝑭𝑰𝑵𝑫 𝑴𝑬𝑺𝑺𝑨𝑮𝑬𝑺 𝑨𝑵𝑫 𝑺𝑬𝑪𝑶𝑵𝑫𝑨𝑹𝒀 𝑩𝑬𝑵𝑬𝑭𝑰𝑻𝑺 𝑹𝑬𝑳𝑨𝑻𝑬𝑫 𝑻𝑶 𝑨 𝑪𝑶𝑵𝑫𝑰𝑻𝑰𝑶𝑵
Illnesses may actually be your body, pysche, or spirit trying to communicate something important. Learning to listen and integrate these messages can resolve the issue quickly and effectively. Additionally, understanding the secondary benefits of holding onto a problem is essential for achieving and maintaining optimal health.
🍏 𝑯𝑶𝑾 𝑻𝑶 𝑾𝑶𝑹𝑲 𝑾𝑰𝑻𝑯 𝑹𝑬𝑨𝑪𝑻𝑰𝑽𝑬 𝑹𝑬𝑺𝑷𝑶𝑵𝑺𝑬𝑺
This workshop will teach you a revolutionary way to work with these annoying conditions, commonly called allergies
or intolerances and, in PSYCH-K®, Reactive Responses.
🍏 𝑯𝑶𝑾 𝑻𝑶 𝑼𝑺𝑬 𝑷𝑺𝒀𝑪𝑯-𝑲® 𝑰𝑵 𝑷𝑹𝑬𝑽𝑬𝑵𝑻𝑰𝑶𝑵
A new way of looking at Prevention, and consequent growth.
🍏 𝑯𝑶𝑾 𝑻𝑶 𝑨𝑳𝑰𝑮𝑵 𝒀𝑶𝑼𝑹𝑺𝑬𝑳𝑭 𝑾𝑰𝑻𝑯 𝑫𝑰𝑽𝑰𝑵𝑬 𝑷𝑬𝑹𝑭𝑬𝑪𝑻𝑰𝑶𝑵
A divine…surprise!
🌳 𝑻𝒂𝒌𝒆𝒂𝒘𝒂𝒚𝒔: 🌳 
🍏 Receive a Certificate of Completion & PSYCH-K® Manual upon completion allowing you to practice as a PSYCH-K® facilitator both personally & professionally.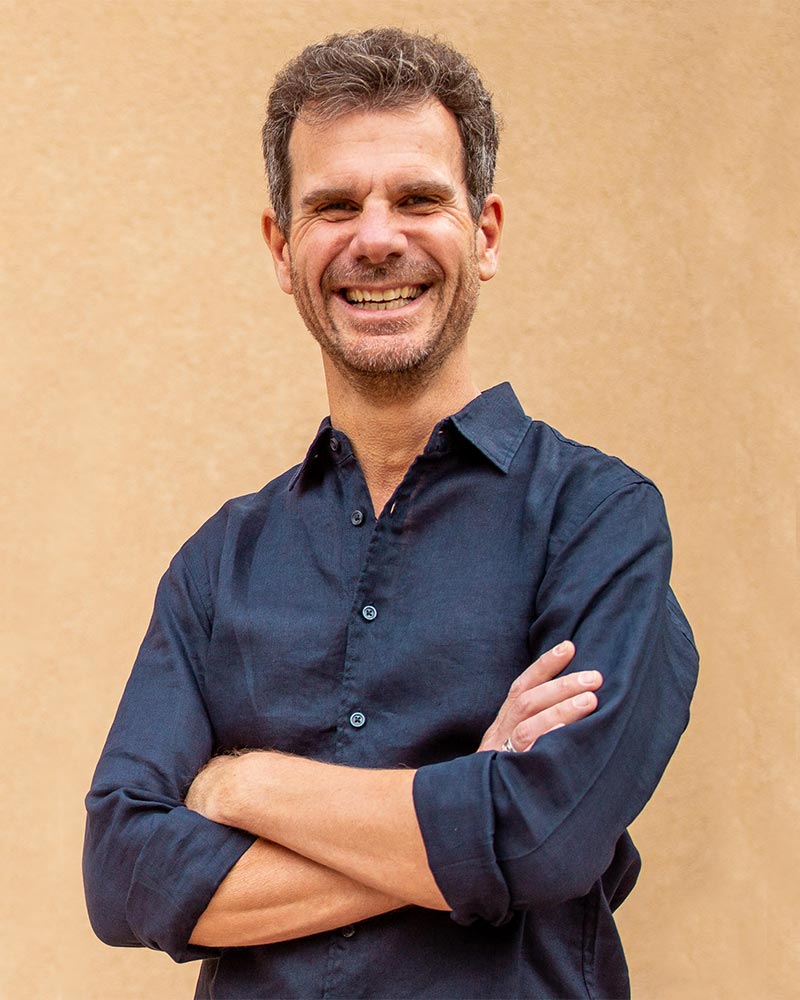 🌳 𝑴𝒆𝒆𝒕 𝑶𝒖𝒓 𝑰𝒏𝒔𝒕𝒓𝒖𝒄𝒕𝒐𝒓 : 𝑫𝒖𝒄𝒄𝒊𝒐 𝑳𝒐𝒄𝒂𝒕𝒊 🌳 
CERTIFIED PSYCH-K® INSTRUCTOR – In 2008, after seeing the enormous potential of this methodology, combined with its simplicity and immediacy, Duccio decided to become a Certified PSYCH-K® Instructor in order to share this fantastic experience with all those who really want to take charge of their lives.
PSYCH-K® World
DIRECTOR, PSYCH-K® HEALTH AND WELLBEING PROGRAM
Since 2011, Duccio has held the position of Director of the PSYCH-K® Health and Wellbeing Program.
SESSIONS AND WORKSHOPS AROUND THE WORLD
At the end of 2013, Duccio left the profession of Osteopath to dedicate himself entirely to PSYCH-K®, conducting sessions and teaching workshops all over the world
DIRECTOR OF THE PSYCH-K® CENTRE INTERNATIONAL
Since 2017, Duccio has held the position of Director of The PSYCH-K® Centre International and assist Rob Williams, the originator of PSYCH-K®, in running the organization, coordinating and supporting Certified PSYCH-K® Instructors worldwide.
🌳 𝑻𝑹𝑨𝑰𝑵𝑰𝑵𝑮 𝑺𝑪𝑯𝑬𝑫𝑼𝑳𝑬 & 𝑫𝑬𝑻𝑨𝑰𝑳𝑺 🌳 
📅 Dates: 28, 29 , 30 & 1 October
⏰ Timings: 09:30 am – 6:00 pm (GST)
✨ Investment: AED 6400 (+ 5 %VAT) – Convert into 4 easy instalments with TABBY
📍 Venue: Hub of Consciousness, Al Barsha 3, Dubai
You can book a 20 Minute complimentary Consultation to Learn More!
Sign up for this Event!
To register for this event please fill in your details and we will send you the confirmation.