PSYCH-K Advanced Integration Dubai
September 21 @ 9:30 am

-

6:00 pm

AED5407.5
🧠

𝑷𝑺𝒀𝑪𝑯-𝑲 𝑨𝒅𝒗𝒂𝒏𝒄𝒆𝒅 𝑰𝒏𝒕𝒆𝒈𝒓𝒂𝒕𝒊𝒐𝒏

🧠
"The 'Secret to Life' is BELIEF. Rather than genes, it's our beliefs that controls our lives. PSYCH-K® is a set of simple, self-empowering processes to change your beliefs and perceptions that impact your life at a cellular level". -Dr. Bruce Lipton, Author of Biology of Belief
🧠 𝑾𝒉𝒊𝒄𝒉 𝑨𝒓𝒆𝒂𝒔 𝒐𝒇 𝑳𝒊𝒇𝒆 𝑪𝒂𝒏 𝒀𝒐𝒖 𝑾𝒐𝒓𝒌 𝒕𝒐 𝑻𝒓𝒂𝒏𝒔𝒇𝒐𝒓𝒎 𝑾𝒊𝒕𝒉 𝑷𝑺𝒀𝑪𝑯-𝑲 🧠
🧠 𝑷𝑬𝑹𝑺𝑶𝑵𝑨𝑳 𝑷𝑶𝑾𝑬𝑹
Increase your self-confidence and willingness to take positive and decisive action in your life.
🧠 𝑺𝑷𝑰𝑹𝑰𝑻𝑼𝑨𝑳𝑰𝑻𝒀
Release subconscious resistance to experience your connection with Divinity.
🧠 𝑹𝑬𝑳𝑨𝑻𝑰𝑶𝑵𝑺𝑯𝑰𝑷𝑺
Create beliefs that support you in having healthy and loving relationships.
🧠 𝑯𝑬𝑨𝑳𝑻𝑯 / 𝑩𝑶𝑫𝒀
Reduce "emotional distress" and program your body/mind for optimal health and vitality.
🧠 𝑮𝑹𝑰𝑬𝑭 / 𝑳𝑶𝑺𝑺
Resolve painful memories and find greater peace and happiness.
🧠 𝑷𝑹𝑶𝑺𝑷𝑬𝑹𝑰𝑻𝒀
Replace old attitudes about money and change self-limiting beliefs about financial prosperity.
🧠 𝑾𝒉𝒂𝒕 𝑾𝒊𝒍𝒍 𝒀𝒐𝒖 𝑳𝒆𝒂𝒓𝒏 𝑰𝒏 𝑻𝒉𝒆 𝑷𝑺𝒀𝑪𝑯-𝑲 𝑾𝒐𝒓𝒌𝒔𝒉𝒐𝒑?
🔵 Transform complex life issues into a new foundation for a healthy and fulfilling life.
🔵 Strengthen the mind-body-connection using the power of breath, energy healing and new whole-brain-movements.
🔵 Learn to disclose and transform underlying subconscious issues that have been impeding you achieving your goals.
🔵 Accelerate the transformation process, eliminating the impact of self-limiting beliefs thus clearing the way to fully benefit from self-enhancing beliefs.
🔵 Relationships are essential in life. Learn to identify challenges and insights that need to be dealt with to release stress and create valuable and comfortable relationships in your life.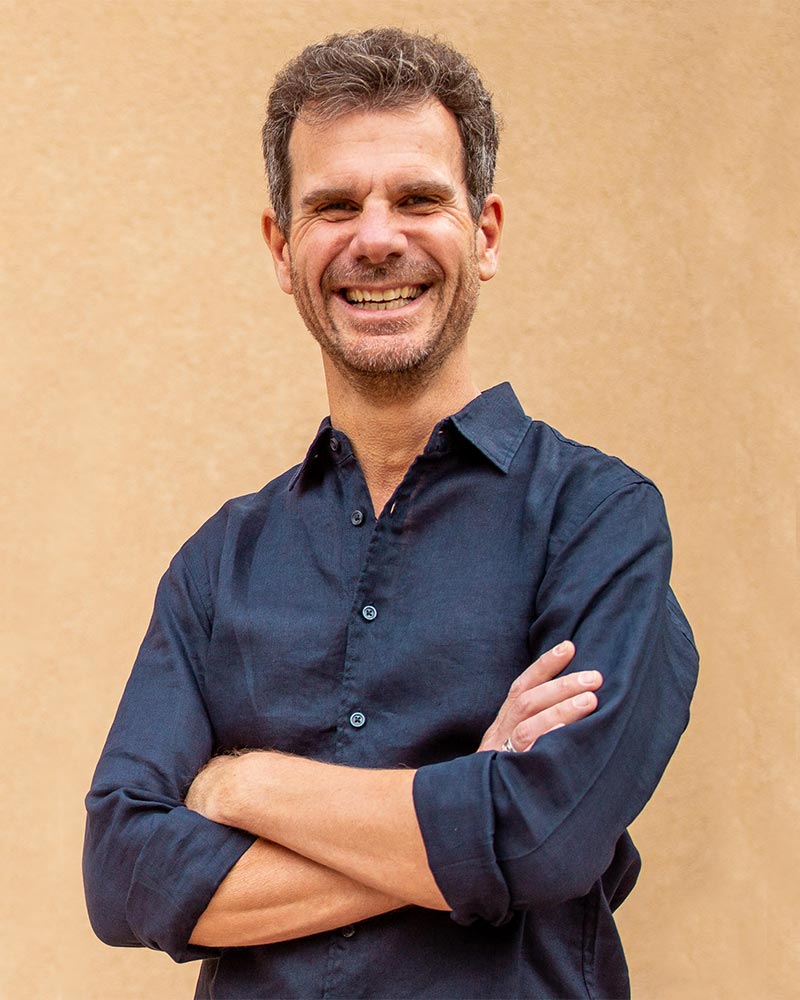 '
/
🧠 𝑴𝒆𝒆𝒕 𝑶𝒖𝒓 𝑰𝒏𝒔𝒕𝒓𝒖𝒄𝒕𝒐𝒓 𝑫𝒖𝒄𝒄𝒊𝒐 𝑳𝒐𝒄𝒂𝒕𝒊
After graduating from the Istituto Superiore di Osteopatia in Milan, he earned his B.Sc. Ost. Bachelor of Science in Osteopathy, at the University of Wales in the United Kingdom. Subsequently, he attended numerous Post-Graduate Workshops in Osteopathy in Italy, France, England and the United States to gain a better understanding of the many facets of this wonderful profession. He have always been attracted by the connection between Mind, Body and Spirit (or whatever name you want to give this latter part of you) and by our concrete and amazing self-healing skills, so he began to expand his knowledge outside the purely osteopathic field by following a 2-year course on Biological Medicine based on the 5 Biological Laws. Towards the end of this course in Biological Medicine, he read a fascinating book by a Molecular Biologist, Dr. Bruce Lipton, unaware that from that moment on his life was to change radically (for the better!).
Dates and Timings: 
September 21, 22 , 23 & 24 2023   | 10:00 am – 5:00 pm (GST)
Investment: AED 5150 (+ 5 %VAT) –Convert into 4 easy installments with TABBY
Venue: Hub of Consciousness, Al Barsha 3, Dubai 
Sign up for this Event!
To register for this event please fill in your details and we will send you the confirmation.