Metaphysics of Crystals Training Advanced
October 8 @ 10:00 am

-

4:00 pm
💎

Go even deeper with the Advanced Crystal Healing Training…

💎
💎 Discover How You Can Deepen Your Spiritual Journal & Follow Your Soul Calling with Crystals!
💎 We will learn:
💎 Performing 60 Minute Crystal Healing & Chakra Balancing Session
💎 Performing Custom Crystal Healing Sessions
💎 Crystal Healing Layout for Stress & Anxiety
💎 Crystal Healing Layout for Confidence & Self-Acceptance
💎 Crystal Healing Layout for Cleansing & Detoxification
💎 Crystal Healing Layout for Spiritual Awakening
💎 How to create a Sacred Healing Space
💎Healing Preparation: Before & After
💎 Grounding Techniques During & After a Healing
💎 Crystal healing Wands – Care & Use
💎 Crystal Chargers: Types, Placement & Use
💎 Master Crystals & Crystal Forms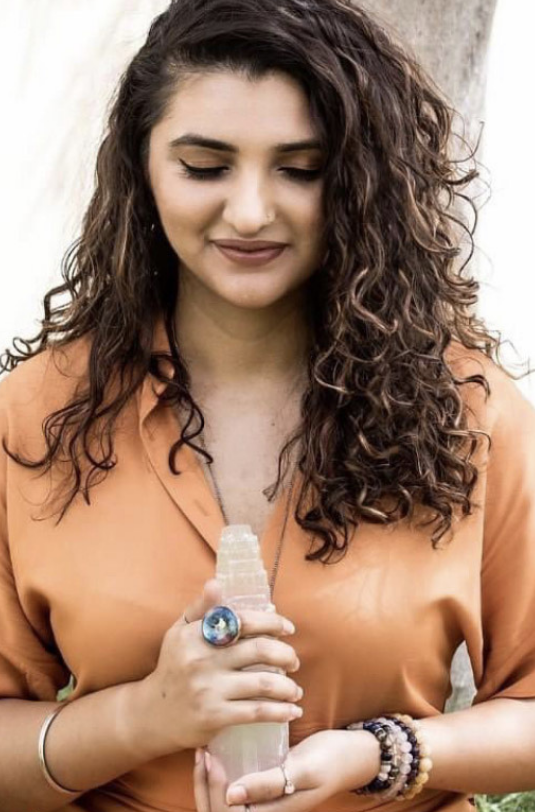 MEET YOUR INSTRUCTOR: Era, Founder, Hub of Consciousness
Learning shamanism in the jungles of Peru was only a step in formalizing the shaman within. With a deep-rooted connection to ancient wisdom and a profound respect for the power of nature and energy, Era has embarked on a transformative journey to facilitate healing, balance, and harmony for individuals seeking holistic well-being. Era's educational background includes formal training in various energy healing modalities, crystal therapy, and shamanic techniques. She has studied under renowned mentors and practitioners, both locally and internationally, to deepen her understanding of these ancient practices. As a founder of Hub of Consciousness, she continues to support her mission that each individual possesses innate wisdom and the capacity to heal themselves; her role is that of a guide and facilitator on this transformative path.
TRAINING SCHEDULE & DETAILS 
 Dates: October 7th & 8th 2023  
 Timings: 10:00 am – 4:00 pm (GST)
 Investment: AED 1800 (+ 5 %VAT)
 Convert into 4 easy installments with TABBY
 Venue: Hub of Consciousness, Al Barsha 3, Dubai
You can book a 20 Minute complimentary Consultation to Learn More! 
Sign up for this Event!
To register for this event please fill in your details and we will send you the confirmation.