Family Constellation facilitator Training Module 4 With Namrata
October 28 @ 10:00 am

-

5:00 pm

AED2047.5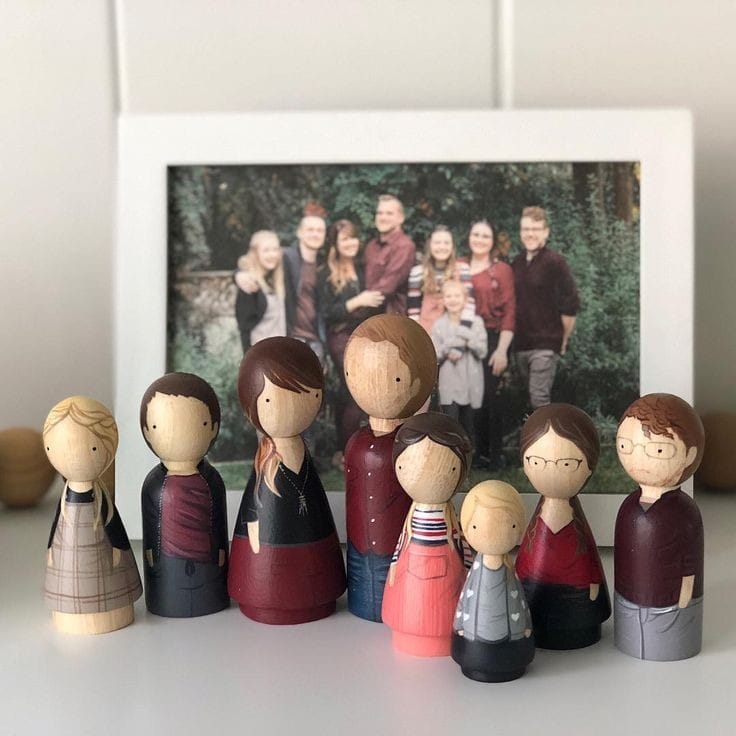 👨‍👩‍👧‍👦

𝓕𝓪𝓶𝓲𝓵𝔂 𝓬𝓸𝓷𝓼𝓽𝓮𝓵𝓵𝓪𝓽𝓲𝓸𝓷:

👨‍👩‍👧‍👦 
👨‍👩‍👧‍👦 When we have an issue the most logical approach is to investigate how you have caused this. If it is a health issue, we probe into our nutrition, lifestyle and stress levels. If it is pertaining to relationships we look into our communication, deep-seated fear and insecurities. If it is about money and success, we just put it on luck, fate or if you decide to take responsibility then your endeavours. However, not all issues begin with you and it may not be your story at all. Your health, career, success and relationships are greatly affected and shaped by the subconscious imprints that you carry from your family, your ancestors apart from your childhood and your experiences.
👨‍👩‍👧‍👦 Family constellations is a therapeutic approach designed to help reveal the hidden. dynamics in a family or relationship in order to address any stressors impacting these relationships and heal them. Many individuals report achieving significant insight and clarity through constellation work because of the subjective therapeutic process and experiential nature of family constellations. This alternative approach was developed by German psychotherapist Bert Hellinger in the mid-1990s. Family constellations work is considered most effective in addressing concerns that are systemic in nature. These concerns might include the family of origin issues, parent-child relationship difficulties, and intimate relationship challenges.
👨‍👩‍👧‍👦 𝓜𝓞𝓓𝓤𝓛𝓔 1: 𝓕𝓪𝓶𝓲𝓵𝔂 𝓞𝓯 𝓞𝓻𝓲𝓰𝓲𝓷 👨‍👩‍👧‍👦 
💟 Introduction to Family Constellation
💟 Understanding generational trauma
💟 Understanding the Systemic approach
💟 The Knowing Field and Intuitive Space
💟 Theoretical Principals and Guidelines of Systemic
💟 Phenomenology
💟 Different levels of conscience
💟 Belonging to the family system
💟 Acts of Love and Loyalty
💟 Disturbance of chronological order and its effects on current life
💟 Weight of Fate
💟 Working on the relationship with mother and father
💟 Interrupted Out-reach.
👨‍👩‍👧‍👦 𝓜𝓞𝓓𝓤𝓛𝓔 2: 𝓒𝓾𝓻𝓻𝓮𝓷𝓽 𝓕𝓪𝓶𝓲𝓵𝔂, 𝓜𝓪𝓻𝓻𝓲𝓪𝓰𝓮, 𝓡𝓮𝓵𝓪𝓽𝓲𝓸𝓷𝓼𝓱𝓲𝓹𝓼 & 𝓒𝓱𝓲𝓵𝓭𝓻𝓮𝓷 👨‍👩‍👧‍👦 
💟 Parents and children relationship and how that
💟 impacts the current relationship.
💟 Principals of Love triangles
💟 Spiritual divorce, man-woman relationship
💟 Previous partners and children
💟 Abortions and miscarriages
💟 Understanding physical and emotional abuse
💟 Adoptions
💟 Abuse and incest
💟Balancing giving and taking.
👨‍👩‍👧‍👦 𝓜𝓞𝓓𝓤𝓛𝓔 3: 𝓒𝓸𝓷𝓼𝓽𝓮𝓵𝓵𝓪𝓽𝓲𝓸𝓷 𝓢𝓴𝓲𝓵𝓵𝓼 & 𝓞𝓷𝓮 𝓣𝓸 𝓞𝓷𝓮 𝓒𝓸𝓷𝓼𝓽𝓮𝓵𝓵𝓪𝓽𝓲𝓸𝓷𝓼 👨‍👩‍👧‍👦 
💟 Setting up the constellation
💟 Facilitator's role and conduct
💟 Role of representatives
💟 Awareness of body movements and positions
💟 Reality statements
💟 Healing statements and visualization
💟 Client resistance. Individual sessions with puppets
💟 Individual sessions with paper
💟 Distance sessions
👨‍👩‍👧‍👦 𝓜𝓞𝓓𝓤𝓛𝓔 4: 𝓟𝓱𝔂𝓼𝓲𝓬𝓪𝓵 & 𝓜𝓮𝓷𝓽𝓪𝓵 𝓗𝓮𝓪𝓵𝓲𝓷𝓰 👨‍👩‍👧‍👦 
💟 Autoimmune diseases
💟 Anxiety and depression,
💟 Anger, aggression, and violence
💟 Victim – Perpetrator dynamics
💟 Addiction
💟 Inclination towards death and suicide.
💟 Family secrets.
💟 Body image distortions & Body Empathy
💟 Eating disorders
👨‍👩‍👧‍👦 𝓜𝓞𝓓𝓤𝓛𝓔 5: 𝓜𝓸𝓷𝓮𝔂, 𝓢𝓾𝓬𝓬𝓮𝓼𝓼 & 𝓕𝓲𝓷𝓪𝓷𝓬𝓮 👨‍👩‍👧‍👦 
💟 Individuals' and Family's core beliefs about Money and Success
💟 Identifying entanglements in family fate and identification.
💟 Actions of Love and Loyalty that create blocks.
💟 An interrupted movement toward parents
💟 Spouses and money success
💟 Releasing blockages to money and wealth
💟 Balancing of give and take.
💟 Victim-perpetrator dynamics related to money.
💟 Family secrets
💟 Movement of the soul
💟Abstract & Structural Constellations
👨‍👩‍👧‍👦 𝓜𝓞𝓓𝓤𝓛𝓔 6: 𝓒𝓮𝓻𝓽𝓲𝓯𝓲𝓬𝓪𝓽𝓲𝓸𝓷 👨‍👩‍👧‍👦 
💟 Participants facilitating the constellations.
👨‍👩‍👧‍👦 𝓣𝓱𝓲𝓼 𝔀𝓸𝓾𝓵𝓭 𝓫𝓮𝓷𝓮𝓯𝓲𝓽 𝓽𝓱𝓸𝓼𝓮 𝔀𝓱𝓸: 👨‍👩‍👧‍👦
💟 Are seeking to address negative or harmful relationship patterns
💟 Want to attract and be in a harmonious romantic relationship
💟 Are attempting to resolve family entanglements.
💟 Want to address parenting problems
👨‍👩‍👧‍👦 𝓦𝓱𝓪𝓽 𝓒𝓪𝓷 𝔂𝓸𝓾 𝓓𝓸 𝓐𝓯𝓽𝓮𝓻 𝓣𝓱𝓲𝓼 𝓣𝓱𝓲𝓼 𝓣𝓻𝓪𝓲𝓷𝓲𝓷𝓰? 👨‍👩‍👧‍👦 
💟 Facilitate 1:1 Family Constellation Sessions Facilitation
💟 Group Family Constellation Workshops
👨‍👩‍👧‍👦 𝓦𝓱𝔂 𝓓𝓸 𝓽𝓱𝓲𝓼 𝓽𝓻𝓪𝓲𝓷𝓲𝓷𝓰 𝓪𝓽 𝓗𝓾𝓫 𝓸𝓯 𝓒𝓸𝓷𝓼𝓬𝓲𝓸𝓾𝓼𝓷𝓮𝓼𝓼? 👨‍👩‍👧‍👦 
💟 Understand your own present-day issues with the help of Systemic lens.
💟 Gain a broader perspective on life, relationships, money, diseases etc and learn one ofthe most exceptional healing method that caters to Trans-Generational traumas in families.
💟 Begin your professional Career as a family constellator 1:1 Mentoring provided for a month to ensure your practice is fully integrated.
💟 IPHM Approved certification allowing you to practice internationally.


👨‍👩‍👧‍👦 𝓜𝓮𝓮𝓽 𝓨𝓸𝓾𝓻 𝓘𝓷𝓼𝓽𝓻𝓾𝓬𝓽𝓸𝓻: 𝓝𝓪𝓶𝓻𝓪𝓽𝓪 👨‍👩‍👧‍👦 
Namraata is a Family Constellation Trans-Generational Trauma Facilitator. She is also an intuitive energy healer and combines several modalities to bring an integrated approach to healing and empowering. She has happy clients who have been helped in many ways to overcome their issues, transform themselves and live a life of their choice. She is
also continuously studying to enhance her life and of those she touches.
Dates and Timings: 
October 28 2023   | 10:00 am – 5:00 pm (GST)

October 29 

2023 | 10:00 am – 5:00 pm (GST)
Investment: AED 1950 (+ 5 %VAT) –Convert into 4 easy installments with TABBY
Venue: Hub of Consciousness, Al Barsha 3, Dubai
Sign up for this Event!
To register for this event please fill in your details and we will send you the confirmation.