Family Constellation Facilitator Training Module 1
July 21 @ 10:00 am

-

5:00 pm

AED2835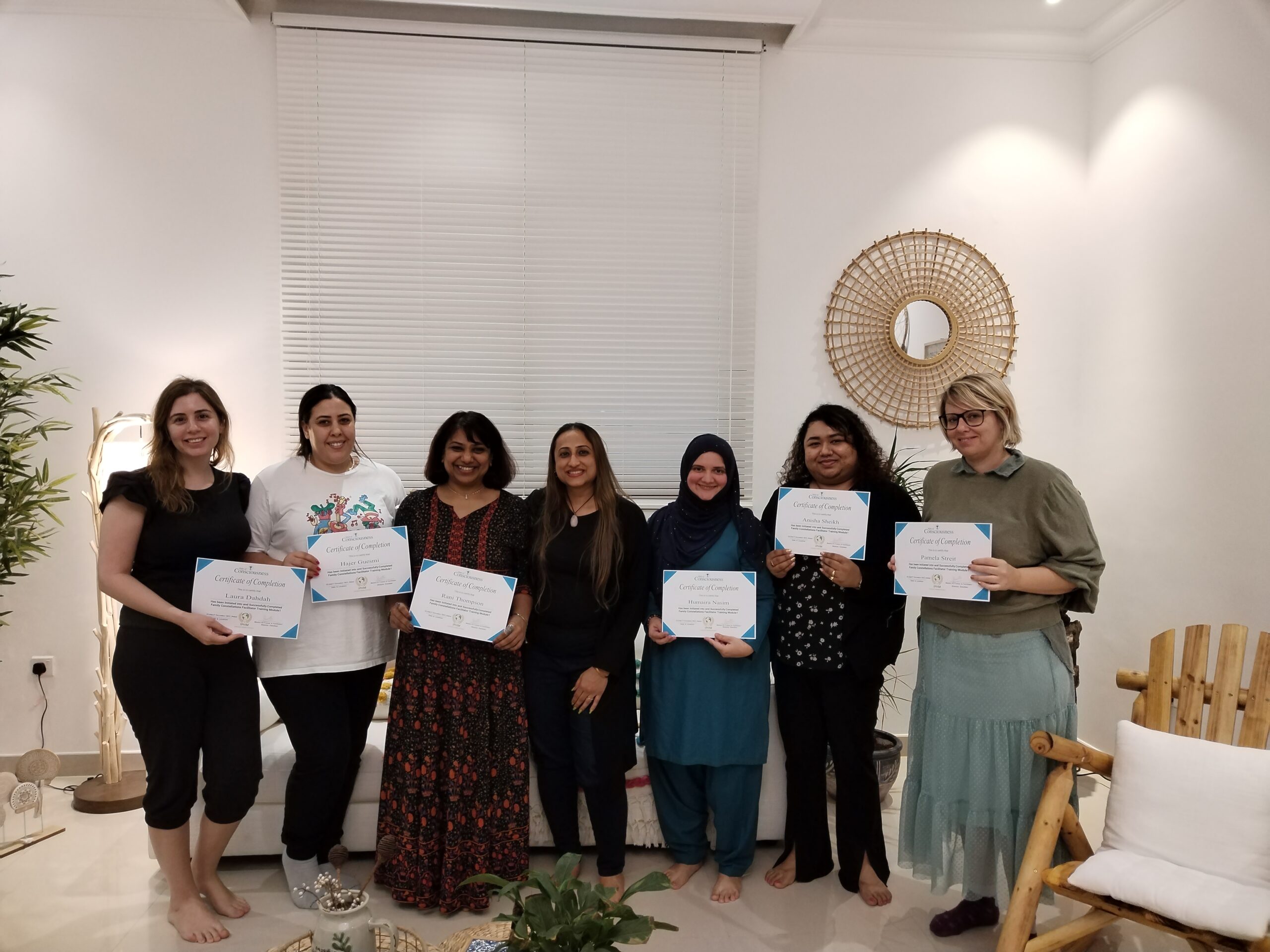 𝕎𝕙𝕒𝕥 𝕚𝕤 𝔽𝕒𝕞𝕚𝕝𝕪 ℂ𝕠𝕟𝕤𝕥𝕖𝕝𝕝𝕒𝕥𝕚𝕠𝕟?
The Family Constellations training is primarily a deep inner journey that can be taken for personal development. Trainings are specifically designed for people who wish to explore a career as Family Constellation. They are
also excellent for professionals who are working with people (coaches, therapists, healthcare providers, teachers, counsellors, etc.) so they can incorporate Family Constellations into their current practice. You will be trained to use this systemic approach as a complete solution-oriented method, to get to a phase where clients experience deep insights that generate the necessary energy for the change they are searching for.
𝕎𝕙𝕒𝕥 𝕔𝕒𝕟 𝕪𝕠𝕦 𝕕𝕠 𝕒𝕗𝕥𝕖𝕣 𝕥𝕙𝕚𝕤 𝕥𝕣𝕒𝕚𝕟𝕚𝕟𝕘?
👨‍👩‍👧‍👦 Facilitate 1:1 Family Constellation Sessions Facilitation
👨‍👩‍👧‍👦 Group Family Constellation Workshops
𝕋𝕙𝕖 𝕊𝕥𝕣𝕦𝕔𝕥𝕦𝕣𝕖 𝕆𝕗 𝕋𝕙𝕖 𝕋𝕣𝕒𝕚𝕟𝕚𝕟𝕘 ℍ𝕒𝕤 𝔹𝕖𝕖𝕟 𝔻𝕚𝕧𝕚𝕕𝕖𝕕 𝕥𝕠 𝕀𝕟𝕥𝕠 𝕃𝕖𝕧𝕖𝕝𝕤.
𝙼𝚘𝚍𝚞𝚕𝚎 𝟷 (𝟹 𝙳𝚊𝚢𝚜)
👨‍👩‍👧‍👦 Introduction to Family Constellations
👨‍👩‍👧‍👦 Family of Origin and its effect on our lives
👨‍👩‍👧‍👦 Morphogenic Field & Epigenetics
👨‍👩‍👧‍👦 Introduction to Orders of love Levels of Conscience
👨‍👩‍👧‍👦 Healing journey back to our mother
👨‍👩‍👧‍👦 Healing journey back to our father
👨‍👩‍👧‍👦 Introduction to healing statements
👨‍👩‍👧‍👦 Demonstrations
👨‍👩‍👧‍👦 Level I explore the basic concepts of Family Constellations and has both theoretical and experiential, practical components.
👨‍👩‍👧‍👦 It offers the opportunity to embark on a deep personal development journey, which is paramount in order to facilitate this work.
👨‍👩‍👧‍👦 This level can be taken for your own growth or if you want to start the process of becoming a facilitator.
𝕎𝕙𝕪 𝔻𝕠 𝕋𝕙𝕚𝕤 𝕋𝕣𝕒𝕚𝕟𝕚𝕟𝕘 𝔸𝕥 ℍ𝕦𝕓 𝕆𝕗 ℂ𝕠𝕟𝕤𝕔𝕚𝕠𝕦𝕤𝕟𝕖𝕤𝕤?
👨‍👩‍👧‍👦Understand your own present-day issues with the help of Systemic lens
👨‍👩‍👧‍👦Gain a broader perspective on life, relationships, money, diseases etc and learn one of the most exceptional healing method that caters to Trans-Generational traumas in families.
👨‍👩‍👧‍👦 Begin your professional Career as a family constellator.
👨‍👩‍👧‍👦 1:1 Mentoring provided for a month to ensure your practice is fully integrated.
👨‍👩‍👧‍👦 IPHM Approved certification allowing you to practice internationally.
𝕋𝕒𝕜𝕖𝕒𝕨𝕒𝕪𝕤:
👨‍👩‍👧‍👦 IPHM certificate.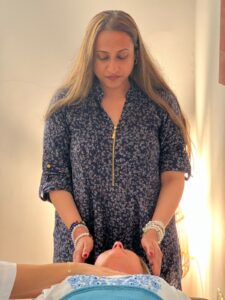 𝕄𝕖𝕖𝕥 𝕐𝕠𝕦𝕣 𝕀𝕟𝕤𝕥𝕣𝕦𝕔𝕥𝕠𝕣: 𝕊𝕙𝕒𝕚𝕤𝕥𝕒
Shaista is a Family Constellations Trans-Generational Trauma
Facilitator.she is also a clinical hypnotherapist and a reiki master
teacher. She believes that every person is the creator of their own
destiny and is passionate about helping others take responsibility for
their successes and failures and regard life with love and positivity
Dates and Timings:  July 21 , 22 & 23  2023   | 10:00 am – 5:00 pm (GST)
Investment: AED 2700 (+ 5 %VAT) –Convert into 4 easy installments with TABBY
Venue: Hub of Consciousness, Al Barsha 3, Dubai
Sign up for this Event!
To register for this event please fill in your details and we will send you the confirmation.