Connect To Your Power Animal With Animal Movement & Contact Dance With Sagar
August 9 @ 7:00 pm

-

8:30 pm

AED210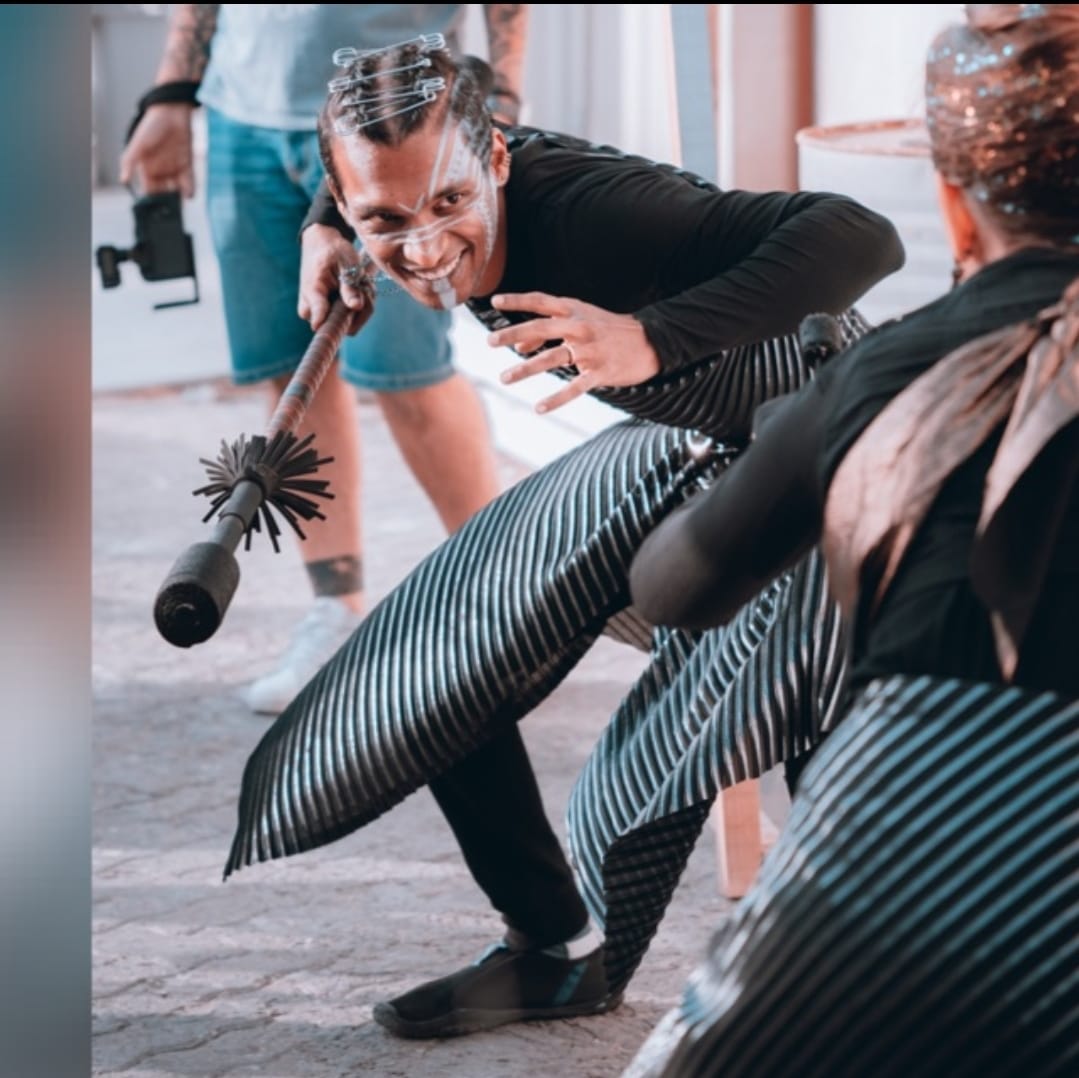 About:
Animal movement practice is becoming aware of the movements and emotions of the animals and merging them with our physical and nonphysical bodies! We will learn stretches, strengthening of the muscles in micro and macro, creative movements, and flexibility! 
Contact dance practice is similar to the animal movements which use the technique of weight sharing, balance, and the power of communication no without using words!
Combining Animal Movement and Contact Dance:
When animal movement and contact dance are combined, it creates a unique and dynamic fusion of movement exploration. You can incorporate animal-inspired qualities, such as the strength of a tiger, the grace of a bird, or the fluidity of a snake, into their contact dance interactions. This combination allows for a broader range of movement possibilities, adding richness and diversity to the improvisational dialogue between dancers. It encourages participants to explore new ways of moving, connecting, and expressing themselves, blurring the boundaries between humans and animal, and expanding the possibilities of physical expression and connection.
About Sagar:
Sagar has been into movements since more than 10 years. After 11 years of corporate experience in data research and analytics, in 2019 he left his job in order to pursue movements full time. His practices include capoeira, contact dance, salsa, free flow, and contemporary, finally reaching the point of going back to nature and learning movements from animals.
Through his exploration of animal-inspired movement practices, Sagar discovered not only physical techniques to build strength, creativity, agility, and flexibility, but also non-physical practices that affect the mind and emotions. He began to delve deeper into the realm of how new movements and patterns in the body can create new patterns in the emotional aspect of the human mind, which in turn influences every decision we make.
Sagar's injury from intense physical practices led him to explore the healing power of sound and breathwork. It was during this time that he discovered the didgeridoo, an ancient Aboriginal instrument that would change the course of his journey. As he began to incorporate sound and breath practices into his healing routine, Sagar found that his recovery was faster than expected. This experience ignited his passion for facilitating sound healing sessions alongside his brother, Sanket. Together, they help the community heal their physical and non-physical bodies, bringing forth kindness, clarity, and strength.
Sign up for this Event!
To register for this event please fill in your details and we will send you the confirmation.