Aura Photography & Chakra Workshop With Ana
October 1 @ 6:00 pm

-

8:00 pm
🌈

𝑨𝒖𝒓𝒂 𝑷𝒉𝒐𝒕𝒐𝒈𝒓𝒂𝒑𝒉𝒚 & 𝑪𝒉𝒂𝒌𝒓𝒂 𝑾𝒐𝒓𝒌𝒔𝒉𝒐𝒑

🌈 
🌈 Were you always fascinated about energy? Did you ever wonder how sometimes you feel very connected and at other times you feel very irritated in presence of some people? Vibrations we give outside are not visible by naked eye, but we can sense them. This energy is called Aura, or auric field we produce.⠀⠀⠀⠀⠀⠀⠀⠀⠀⠀⠀⠀⠀⠀⠀⠀⠀⠀⠀⠀⠀⠀⠀⠀⠀⠀
🌈 Are you Interested to know more about aura, Major Chakras and auric field? Wonderful! This is a perfect workshop for you.⠀⠀⠀⠀⠀⠀⠀⠀⠀⠀⠀⠀⠀⠀⠀⠀⠀⠀⠀⠀⠀⠀⠀⠀⠀⠀⠀
🌈 We will start by learn more about aura, our auric field. We will focus on our major chakras, or energy wheels in our body. Then we will move on to Sound bath meditation to balance and align our chakras using affirmations, colors and sounds vibrations and frequencies.⠀⠀⠀⠀⠀⠀⠀⠀⠀⠀⠀⠀⠀⠀⠀⠀⠀⠀⠀⠀⠀⠀⠀⠀⠀⠀⠀
🌈 To finish off this amazing workshop we will be doing aura photography, where you will get to know how your Aura looks like and the meaning behind the color. 
🌈 Note to participants: Please wear something white ( white t-shirt and something light colored or white at the bottom is recommended)⠀⠀⠀⠀⠀⠀⠀⠀⠀⠀⠀⠀⠀⠀⠀⠀⠀⠀⠀
Everything is energy! Get to understand yours and glow!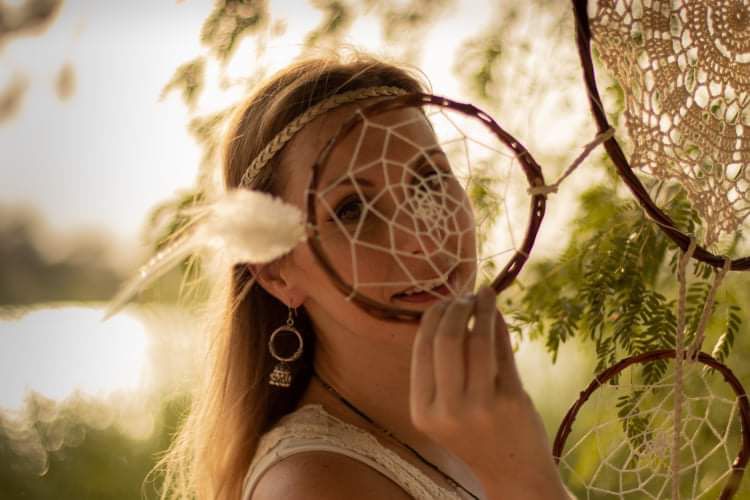 🌈 𝑴𝒆𝒆𝒕 𝑶𝒖𝒓 𝑰𝒏𝒔𝒕𝒓𝒖𝒄𝒕𝒐𝒓 𝑨𝒏𝒂: 🌈 
My name is Ana and I'm a  lover of energy, healing, yoga, universe and everything which includes holistic approach of honouring the body, mind and spirit. Working with energy and energy field it was always fascinating to me. how we can shift from one state of being to another with a little bit of help and awareness. Knowing where you are and discovering the true purpose of your soul. Steps to move forward than become much easier. My interest in Aura, Auric field we have and project to outer world, started to evolve from there. Knowing which Chakras/ energy centers are blocked, congested and which are working perfectly help us to understand ourselves better and to target areas which need more attention. I like to be innovative and combine knowledge I gain though all those years of seeking answers and ways to reach higher self and your true potential. Life is never-ending learning process, which help us understand our soul purpose, our connection with others, lessons we have to go through and the ways of transformation and growth.
📅 Dates: 01 October 2023
⏰ Timings: 06:00 pm – 08:00 pm (GST)
💰 Investment: AED 250 (+ 5 %VAT) 
📍 Venue: Hub of Consciousness, Al Barsha 3, Dubai
Sign up for this Event!
To register for this event please fill in your details and we will send you the confirmation.