Access Body Process – Correcting Vision with Nisha Verma
September 15 @ 4:00 pm

-

8:00 pm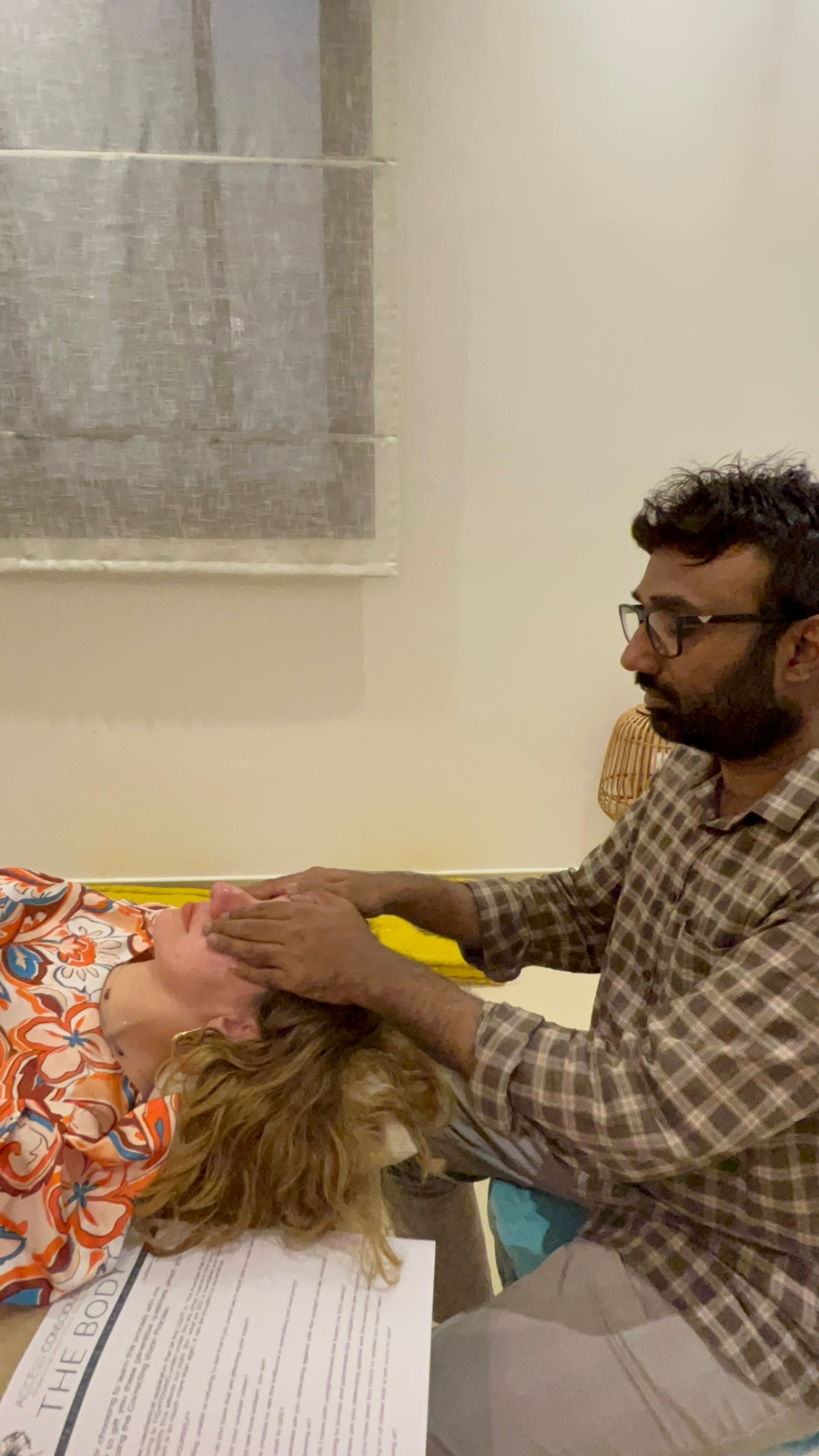 What are you and your body choosing?
What if embodiment was about the joy of it: the ease, joy, and glory?
An Access Consciousness Body Process is a hands-on method that uses different hand placements on various positions on the body while asking specific energies to run at each spot. These processes facilitate the body back into its original functions, which assist with the repairing and longevity of the body. The energies are the natural energies that bodies are and have access to from everywhere in the universe.
WHAT IS ACCESS VISION CORRECTION?
Do you ever get tired and dry eyes, fatigue, blurring, headaches, occasionally double vision, and other eye issues?
The Correcting Vision Process from Access Consciousness developed by Gary Douglas works on the molecular and cellular structure of the eyes. It has 16 nurturing energy frequencies when activated, facilitates the release of emotions and pains the eyes might have witnessed and stored cellular, dissipates past belief systems, and releases traumatic experiences to the eyes. These high vibrational energies invite the cellular structure to not only heal, rejuvenate and renew the physical eyes but also promote increased awareness and transform how you SEE the world. Running this process can also help clear points of view and the bio-energetic field caused by emotional blockages and environmental pollution.
WHAT WILL YOU LEARN DURING THIS CERTIFIED WORKSHOP?
🧿 16 potent energies to tenderly clear all vision-related issues
🧿 Benefits Glaucoma and sinus issues
🧿 Delete beliefs and judgments about Vision and aging
🧿 Enhance your inner vision and improve your perceptive capacity
🧿 Hands-on therapy to relax and heal the eyes
🧿 Used for cataracts on animal
🧿 Release traumatic experiences stored in the vision
TAKEWAYS:
You will be Certified by ACCESS CONSCIOUSNESS as a ACCESS VISION CORRECTION Body Process Practitioner
Receive a Manual
MEET YOUR INSTRUCTOR: NISHA VERMA
Known for her Real and Vulnerable approach to transformation, Nisha Verma is a transformational coach, an inspirational speaker on various topics like Parenting Consciously, Breaking Patterns of FEAR etc. She is an Internationally Certified Facilitator for Access Consciousness® Bars , Access FACELIFT and other Body processes.
TRAINING SCHEDULE & DETAILS 
 Dates: September 15 2023
 Timings: 04:00 pm – 8:00 pm (GST)
 Investment: AED 600 (+ 5 %VAT) 
 Venue: Hub of Consciousness, Al Barsha 3, Dubai
You can book a 20 Minute complimentary Consultation to Learn More!
Sign up for this Event!
To register for this event please fill in your details and we will send you the confirmation.