Access Bars® Certified Training with Nisha Verma
September 16 @ 10:00 am

-

5:00 pm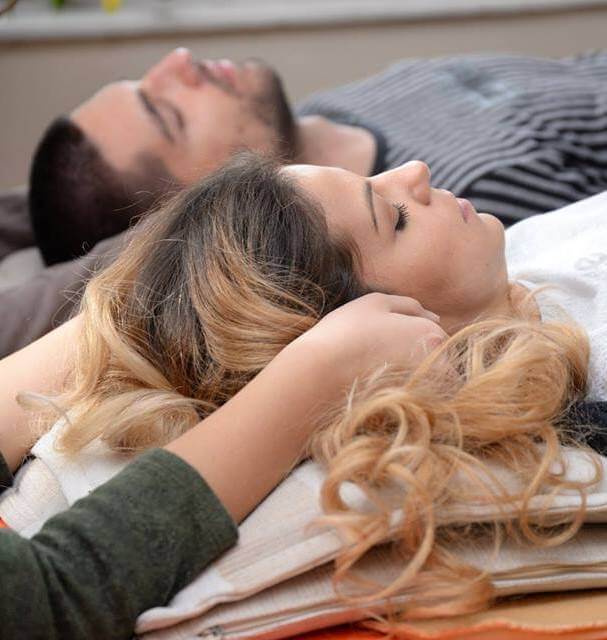 Have you ever found yourself reacting to the smallest of things?

Or maybe you can't seem to shut off your mind no matter what you try? Feeling stressed, tired, anxious, or worried?
What if there was a way to reduce the noise in your head without having to sit in a cave or meditate for hours? What if you could press a button and mute that voice in your head that tells you that you're not good enough or that you can't accomplish what you dream about? There is!
ABOUT ACCESS BARS
Access Bars are 32 points on your head that, when gently touched, effortlessly and easily release anything that stops you from feeling joy and ease in your life. These points contain all the thoughts, ideas, beliefs, emotions and considerations you have stored. This is an opportunity for you to let go of everything!
The Access Bars technique is often described as a way to create greater awareness and transformation in various aspects of life. Many people who have experienced Access Bars sessions report feeling more relaxed, less stressed, and having an increased sense of well-being.
Immerse Yourself in this Vibrant day of Change with Access Bars®
The one-day Access Barstraining will equip you with the tools to change and create more ease in every area of your life!
This dynamic hands-on technique can assist you in changing anything that is not working for you. And you get to learn how to use some practical tools from Access Consciousness® to permanently change limiting beliefs, emotions, and damaging patterns.
The beauty and ease of this technique and the Access tools are that they are super-fast and highly effective. You can apply these to changing anything. Money, business, health, happiness, sex, relationships, absolutely anything!
WHAT WILL YOU LEARN IN THIS CERTIFIED TRAINING?
Learn and practice the Access Bars® technique twice unlocking stress like nothing else
Learn how to use this to release physical symptoms, speed up healing
Learn the Access Consciousness® clearing statement and how to use this with others
Get clear on how to release thoughts, feelings and beliefs – permanently!
Develop the competency and skill to deal with any changes that may arise during the process
Effective use of the Access Bars® with others, even small children and babies
Take home a certificate and comprehensive manual full of tools and techniques to change anything
Become an Access Bars® Cert Practitioner and start receiving clients right away!
WHO IS THIS TRAINING FOR?
Anybody seeking to:
✨ Be healthy, happy and empowered to know what they know
✨ Looking to expand or start a business
✨ Looking to create greater results with clients
✨ Seeking to turn up your capacities
✨ A family who would like more peace and calm
There are no pre-requisites for this Access Bars® cert. Training is a BRILLIANT addition for coaches, business professionals, teachers, families, health practitioners, healers and therapists. Plus, it's fully insurable! Today Access Bars® is practised in over 170 countries worldwide, used as a potent and pragmatic tool by families, schools, businesses, athletes, prison wards, psychologists, artists and many more
MEET YOUR INSTRUCTOR: NISHA VERMA
Known for her Real and Vulnerable approach to transformation, Nisha Verma is a transformational coach, an inspirational speaker on various topics like Parenting Consciously, Breaking Patterns of FEAR etc. She is an Internationally Certified Facilitator for Access Consciousness® Bars , Access FACELIFT and other Body processes.
TRAINING SCHEDULE & DETAILS 
 Dates: September 16, 2023
 Timings: 10:00 am – 5:00 pm (GST)
 Investment: AED 1,675 (+ 5 %VAT) – Convert into 4 easy installments with TABBY
 Venue: Hub of Consciousness, Al Barsha 3, Dubai
You can book a 20 Minute complimentary Consultation to Learn More!
Sign up for this Event!
To register for this event please fill in your details and we will send you the confirmation.