𝑺𝒕𝒓𝒆𝒔𝒔 & 𝑻𝒓𝒂𝒖𝒎𝒂 𝑹𝒆𝒍𝒆𝒂𝒔𝒆 𝑩𝒓𝒆𝒂𝒕𝒉𝒘𝒐𝒓𝒌 𝑾𝒊𝒕𝒉 𝑺𝒂𝒘𝒔𝒂𝒏
September 8 @ 7:00 pm

-

8:30 pm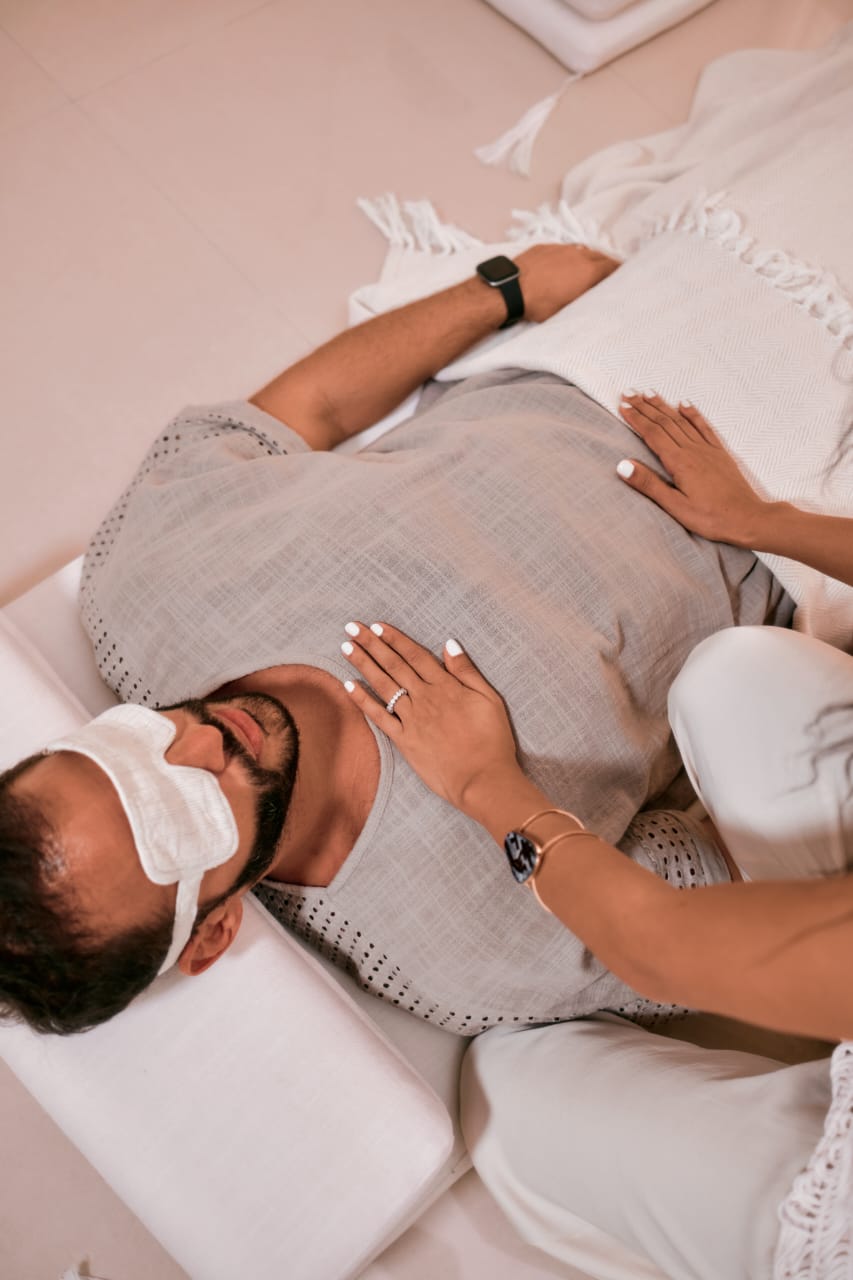 𝑪𝒐𝒏𝒔𝒄𝒊𝒐𝒖𝒔 𝑪𝒐𝒏𝒏𝒆𝒄𝒕𝒆𝒅 𝑩𝒓𝒆𝒂𝒕𝒉𝒊𝒏𝒈: 𝒊𝒔 𝒂 𝒈𝒖𝒊𝒅𝒆𝒅 𝒔𝒆𝒔𝒔𝒊𝒐𝒏, 𝒘𝒉𝒆𝒓𝒆 𝒚𝒐𝒖 𝒍𝒂𝒚 𝒅𝒐𝒘𝒏, 𝒂𝒏𝒅 𝒄𝒐𝒏𝒔𝒄𝒊𝒐𝒖𝒔𝒍𝒚 𝒃𝒓𝒆𝒂𝒕𝒉 𝒕𝒉𝒓𝒐𝒖𝒈𝒉 𝒚𝒐𝒖𝒓 𝒎𝒐𝒖𝒕𝒉 𝒊𝒏 𝒂 𝒄𝒆𝒓𝒕𝒂𝒊𝒏 𝒕𝒆𝒄𝒉𝒏𝒊𝒒𝒖𝒆 𝒇𝒐𝒓 𝒂 𝒑𝒆𝒓𝒊𝒐𝒅 𝒐𝒇 𝒕𝒊𝒎𝒆. 𝑪𝑪𝑩 𝒘𝒊𝒍𝒍 𝒉𝒆𝒍𝒑 𝒚𝒐𝒖 𝒂𝒄𝒕𝒊𝒗𝒂𝒕𝒆 𝒚𝒐𝒖𝒓 𝒑𝒂𝒓𝒂𝒔𝒚𝒎𝒑𝒂𝒕𝒉𝒆𝒕𝒊𝒄 𝒏𝒆𝒓𝒗𝒐𝒖𝒔 𝒔𝒚𝒔𝒕𝒆𝒎 (𝒓𝒆𝒍𝒂𝒙 𝒂𝒏𝒅 𝒅𝒊𝒈𝒆𝒔𝒕 𝒔𝒕𝒂𝒕𝒆) 𝒂𝒏𝒅 𝒂𝒍𝒍𝒐𝒘 𝒚𝒐𝒖𝒓 𝒖𝒏𝒄𝒐𝒏𝒔𝒄𝒊𝒐𝒖𝒔 𝒕𝒐 𝒐𝒑𝒆𝒏.
𝑬𝒙𝒑𝒆𝒓𝒊𝒆𝒏𝒄𝒆:
🍃 Connects Mind, Body, and Soul.
🍃 Helps resolve psychological pain (Anxiety, Depression, or Traumas)
🍃 Release bodily tension
🍃 Help attain clarity.
🍃 Help in overcoming emotional distress.
🍃 Some get an altered consciousness experience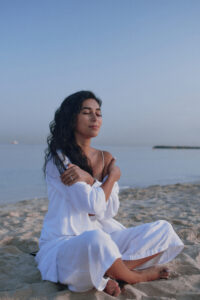 𝑴𝒆𝒆𝒕 𝑶𝒖𝒓 𝑰𝒏𝒔𝒕𝒓𝒖𝒄𝒕𝒐𝒓: 𝑺𝒂𝒘𝒔𝒂𝒏 
Sawsan Aabed, found her calling through breathwork. It help her dig deep & fast into my trapped emotions and helped clear out blockages, create space to attain clarity and move forward. She is on a journey to help thousands of people dig deeper into their internal power and release their buried emotions.
📅 Dates: 8 September 2023
⏰ Timings: 07:00 pm – 08:30 pm (GST)
💰 Investment: AED 250 (+ 5 %VAT) 
📍 Venue: Hub of Consciousness, Al Barsha 3, Dubai
Sign up for this Event!
To register for this event please fill in your details and we will send you the confirmation.