PSYCH-K® ADVANCED INTEGRATION DUBAI
December 17 @ 9:30 am

-

6:00 pm
PSYCH-K
 ADVANCED INTEGRATION 
If we consider the Basic Workshop as the backbone of the pyramid, then the Advanced PSYCH-K® workshop is the next level, which will allow you to view new realities and opportunities that you may not even have thought existed! During this four-day workshop you will take a journey of growth that normally would take years (optimistically) if it was just done with your conscious mind. You will also be able to apply everything you learn in this time and experiment first-hand with other people during and after the workshop! At the end of this intense four-day voyage you will be ready for the final, and for many the most pleasantly mind-blowing, PSYCH-K® surprise, but I can't tell you any more…yet.
WHAT WILL YOU LEARN IN THE PSYCH-K® WORKSHOP?
RAPPORT- VERBAL AND NON-VERBAL COMMUNICATION
The first Balance that you will do during the Advanced workshop is aimed at resolving all kinds of stress and limitations that you have in the field of verbal and non-verbal communication. This Balance alone is worth the entire workshop!
BELIEF POINTS

During the Advanced Workshop you will learn how to use 12 of these Points, the Belief Points, in combination with a process called Energy Focusing, to make deep and lasting changes at a subconscious level in just seconds!
ENERGY FOCUSING
You will learn to use a particular form of Energy (similar to that of a laser) in order to activate the Belief Points mentioned above. This blend (Belief Points and Energy Focusing) will become your greatest allies during your
evolution.
SURROGATION

Have you ever wanted to help someone but couldn't because you were too far away? Thanks to a process called Surrogation, you will be able to do this and much more, at all times with the utmost respect for those receiving your help!
CORE BELIEF BALANCE
Thanks to the special structure of this Balance that touches the 13 fundamental areas of your life, your vision of the world (and yourself) will change forever, for the better!
RELATIONSHIP BALANCE
What is the relationship with your partner, your parents, yourself, your body, with food, with your home, with your work, your health and with your soul? Thanks to this process you will discover what your weaknesses in the relationship are, be able to turn them into strengths, and finally live it in a serene way.
ENERGY CIRCLE
All of us, you included, have access to the infinite energy of the Universe, but often we don't know how to use it or channel it safely, effectively and respectfully. This procedure will allow you to do just that and, in the process, help yourself and the people you love.
LIFE BOND BALANCE
This Balance is a real journey into your past, present and future with the aim of transforming any stress related to birth
trauma (including your conception and gestation), fear of death and any other stressful events that may have occurred
from the first day of your life until the present moment.
TAKEAWAYS:
Receive a Certificate of Completion & PSYCH-K® Manual upon completion allowing you
to practice as a PSYCH-K® facilitator both personally & professionally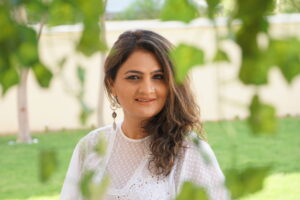 Meet Your Instructor : Deepa
Deepa is amongst only 36 PSYCH-K® Instructors worldwide, and the first instructor to bring PSYCH-K® to the Middle-East & Subcontinent. She has been a psychotherapist, Consciousness Coach & international speaker for the past 15 years having worked with international organizations across the globe. Her purpose is to lead mental, emotional,
spiritual & physical transformation through teaching PSYCH-K®️ as well as facilitating PSYCH-K®️ sessions. She has touched thousands of lives from all walks of life and continues to serve through her travels
Dates and Timings: 
December 15, 16 , 17 & 18 2023   | 10:00 am – 5:00 pm (GST)
Investment: AED 5150 (+ 5 %VAT) –Convert into 4 easy installments with TABBY
Venue: Hub of Consciousness, Al Barsha 3, Dubai 
Sign up for this Event!
To register for this event please fill in your details and we will send you the confirmation.