In the world of employee benefits, the term "wellness" has long been thought of as a synonym for "fitness." Today that definition needs a makeover as mounting evidence points to the fact that physical health is important, but not the only factor that contributes to a happy, engaged workforce.
Our corporate wellness programs are broad, inclusive and holistic that focus on all aspects of well-being: physical, financial, social,mental, and emotional health
Why consider implementing workplace wellness programs?
Companies with an effective wellness program realize an average reduction of 28% in sick days and 26% in health costs(ITA Group)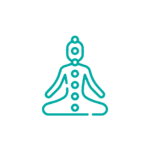 70% of employees need their employer's help to make sure they are healthy and financially secure (EBRI)
Over 50% of Millennials have seriously considered switching jobs due to workplace stress (Welltok)
Delivering more personalized wellness programs would motivate over 80% of employees to participate more Welltok)
70% of employees have increased their use of technology over the past couple of years to manage or support their health (Welltok)
What are the benefits of having healthy, happy employees?
Our corporate wellness services

Bespoke leadership programs
Stand alone workshops & trainings
Tailored offsites and retreats

Some of the areas include:
Our friendly team would love to hear from you!